How mobiWAIT works

Works on all smart devices without the need to download an app.
mobiWAIT lets your customers stay happy and engaged to do other things other than just wait and wait and wait.
They can now shop, walk around at the mall, visit stores you incentivize them to check out. You basically give them the freedom to do things they like or need to do.
Then as happy campers they come back just in time to receive your particular brand of awesomeness.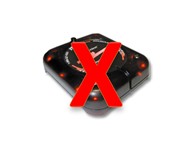 They are no longer tethered to a 100 foot distance from the restaurant lobby with a gas station sized buzzer that blinks and buzzes which they are made to hold because it's too big for a pocket.
All the while being squished by other annoyed patrons waiting for a chance to sit down and enjoy a meal or get served. Whoever heard of hearding people like cattle, it was an ill-advised plan from the get go.
mobiWAIT utilizes your customers cell phones which they already have and own and eliminates these antiquated 1990 buzzer binky things from the list of things you need to take care of and charge and keep an eye on.
The best part is that, you already have everything you need to get started and so does everyone else, it's a simple cell phone or tablet!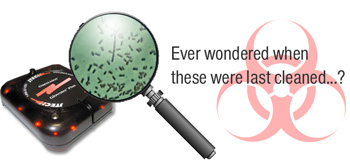 mobiWAIT works with any tablet, smart phone or PC. No software to install, nothing to mess with, just use and enjoy. Use it to increase your sales, communicate with your customers and have fun doing it. Give them a platform they already know how to use and let them tell you how you can make your business better. They will like the anonymity and you will enjoy happier customers.
The user interface is so intuitive everyone can use it. There is no learning curve because it's not necessary, if you can read you will know what to do as we walk you through the process. The service is also very economical, for just $49/month per location you can have all the benefits of knowing your best customer and what they do for your business so you can reward them if you choose, and keep them coming back.
After all we are just people helping people. We invented this solutions because we also hated standing in line waiting to be buzzed when our table became available. So we thought there should be a better way to do this, so we invented it. Try it today, you'll be glad you did.
mobiWAIT, the wait is over! Sign in or sign up today by clicking here.
What happens?
mobiWAIT was designed with you and your customers in mind. The interactions between your customers and your hostess will probably look something like this:
Hostess: hi and welcome to our restaurant, we have about a 30 minute wait, may we send you text message when your table is ready? That way you can shop at the mall at Abercrombie with this $10 coupon or drop by the book store next door. Will let you know a few minutes ahead of time when your table is ready.
Customer: Sure, that would be great.
Hostess: May I have your cell number and the number of guests?
Customer: sure it's 614-555-1212 and there are 4 people coming
Hostess: thanks so much, remember we will not spam you with messages unless you want us to send you a free meal mobile gift card for being a loyal customer, you can always opt out or opt in, the choice is yours.
In 25 minutes the text message is sent: Your table is ready, thanks for choosing us!. please head back we know you have a choice where you go to dine and we appreciate you choosing us. Enjoy your meal.